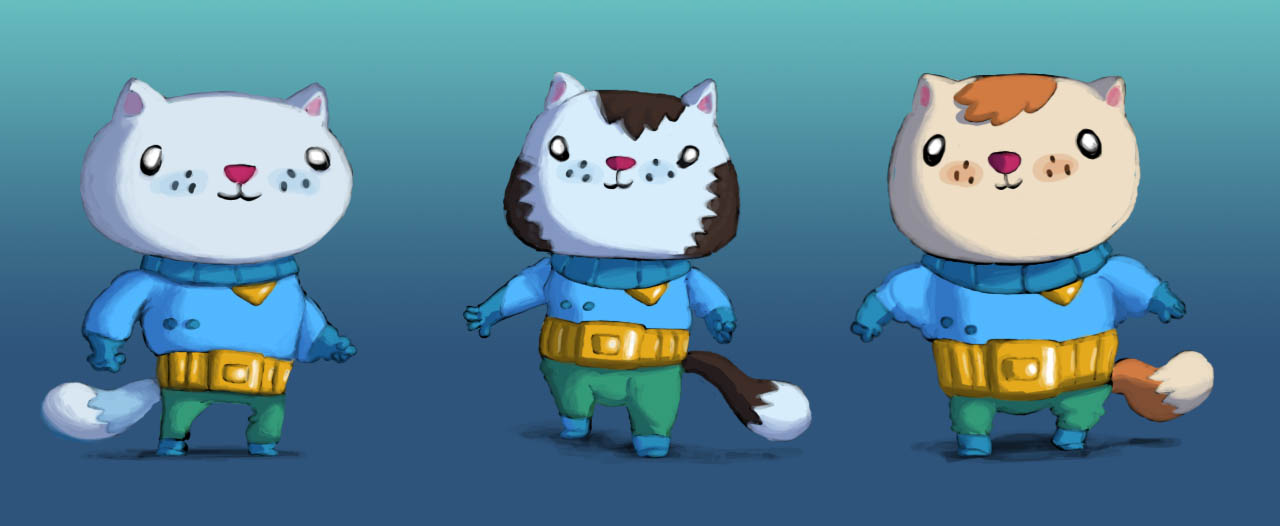 Star Kittens
Help the kittens reach the stars!
The Star Kittens have long hoped to find a new planet to call home. But the evil Chaos Dogs keep following their every move! Can you help the Star Kittens rebuild their ship, colonize new planets and eventually find their way to a new paradise?
Featuring…
* Sim-style gameplay! Build your own starbase or colony and watch as your kittens live in it. They'll work, sleep, eat and play – and if they don't like what you've built, they won't be shy about telling you!
* 3D Graphics! Unlike many sim-style games, you can rotate the camera or zoom in and out to get a really good look at what you've built and the kittens that live in it!
* Infinite customization! Change the Star Kittens' uniforms, the color scheme they use, the building style, even the ratio of Calicos to Persians!
* Multiple play modes! The fifteen-mission campaign tells the complete story of the Star Kittens' journey to their new home, while the "My Pet Starbase" mode allows you to experiment to your heart's content!
* Defeat the Chaos Dogs! The Chaos Dogs chase the Star Kittens across the galaxy, trying to destroy whatever they build! Defeat them, or if you'd rather, just turn them off in the options!
* Find Paradiso! Every mission you complete brings the Kittens one step closer to finding and colonizing their new homeworld of Paradiso.
The Kittens are waiting for – and counting on – YOU!
(This game is currently in development. Please email anthony.salter@gmail.com to be notified when it is released.)
December 2023
S
M
T
W
T
F
S
1
2
3
4
5
6
7
8
9
10
11
12
13
14
15
16
17
18
19
20
21
22
23
24
25
26
27
28
29
30
31