Time for another Name That Game! Sorry for missing last week. And sorry for the Mac screenshot, but this was the best one I could find. The PC version was basically identical.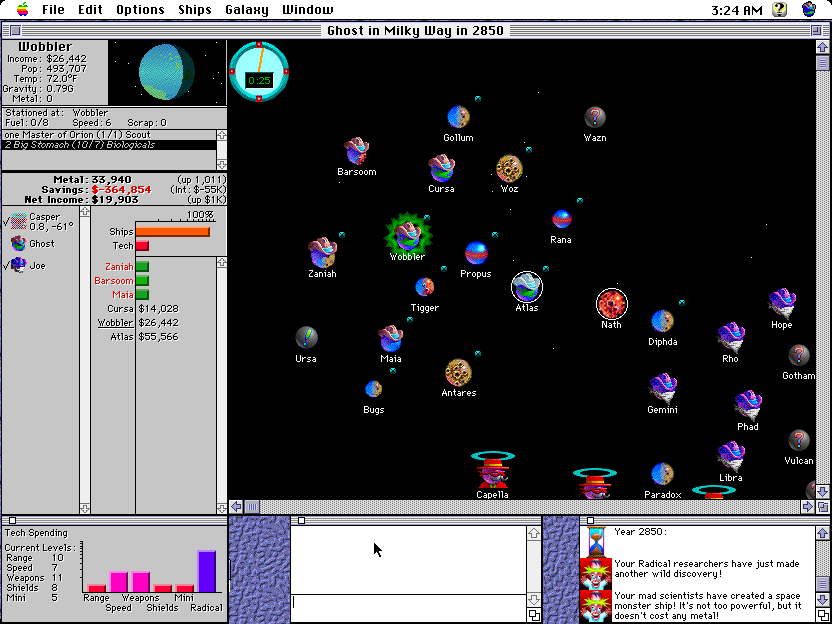 As is should be pretty obvious, this is a 4X space game, but it's relatively lesser-known. Its two best features were ease of play (much easier than any of the "heavies" of this genre) and multiplayer.
Name and developer, please! Your reward? Hmmm…okay, the next time we play Soul Calibur II, I'll totally let you win! Promise!