All subsystems are now working – indeed it is possible to play the game all the way from beginning to end. You can even save and load!
But as a lot of people suspected, the vertical layout just looked and felt bad. So I'm trying to get a horizontal layout going. Here's a current screenshot: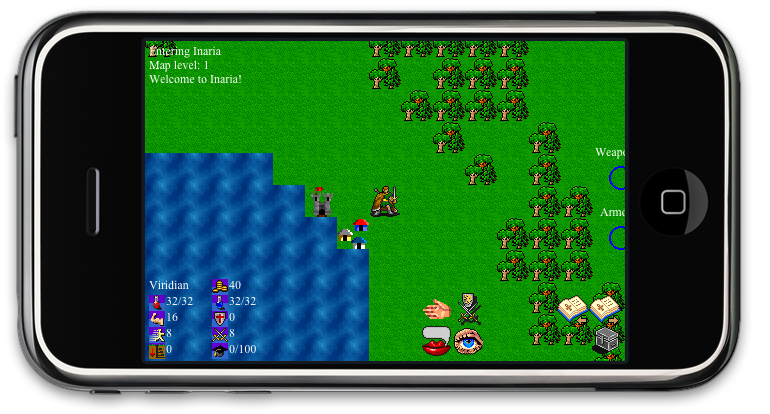 I wish I could finish this project faster, but lots and lots of extraneous stuff has conspired to keep me away from it. I am hoping to have the landscape version complete by the end of this week, then spend next week adding the new content and making the demo…and then hopefully I'll be done.